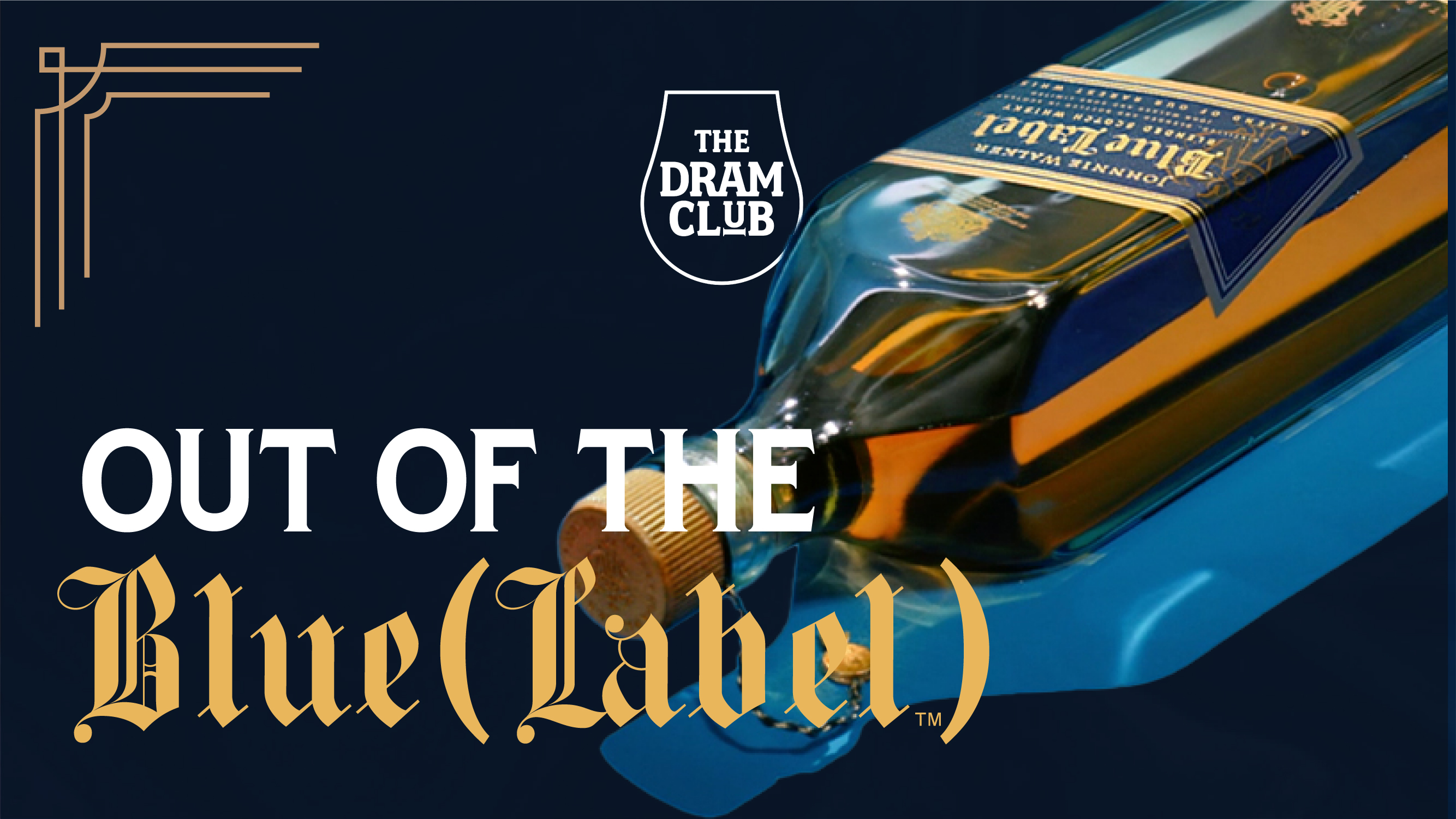 OUT OF THE BLUE (LABEL)
WHAT'S SO SPECIAL
Blue Label is a whisky that we aspire to own one day. Once we have it in our bar, it is one that is brought out on special occasions to celebrate milestones and everything that matters. [A1] 
 Here's a champion from the house of Johnnie Walker that makes the special extra-special.[A2] 

The whisky blend offers the best of four corners of Scotland's rare and standout whiskies.

Alexander, John Walker's son concocted this masterpiece 'Old Highland Whisky' blend in 1867. He worked with the best malts from the four corners of Scotland and created a timeless, unmatched flavour profile. Over 150 years on, it has remained synonymous to celebrating a milestone and celebrating the good things in life.


What's the hype
The debate whether the blended whisky is worth the approximate $200 price tag will walk a long way, but it continues to reign as one of the most expensive whiskies in the Johnnie Walker portfolio. 
While all other Johnnie Walker expressions will pass off for cocktails and cola, this one deserves to be savoured. Add a few ice cubes or a little bit of iced water.
While the Blue Label quenches the aspirational status, we cannot deny the power of every Johnnie Walker bottle on the premium scotch market[A3] . The brand continues to nurture new aspirations to keep its drinkers coming back for more be it through their limited editions or best-sellers that enjoy an irreplaceable loyalty.
Limited Edition Blue Label Releases


Johnnie Walker Blue Label Ghost and Rare Brora
Brora was the first bottle by Diageo for its Ghost and Rare series. The distillery originally named Clynelish, dwindled after a new distillery that took its name was built next to it to increase capacity in the late 70s. It was mothballed in 1983. 
The nose has a variegated aroma chart of menthol, wool, and tobacco with zest lemon and sweet caramel. On the palate, there is a fruity sweetness of pineapple, rich notes of hazelnut and dark chocolate and guns toward a peaty finish.
Johnnie Walker Blue Label Ghost and Rare Port Ellen
In 1983, Port Ellen on the island of Islay went "silent". In its afterlife, it became rare, coveted, and one of the most sought-after whiskies in the world.
A peaty nose with a seaside salty whiff, the smokiness dominates the palate with hints of chillies, leather and woody oak
Johnnie Walker Blue Label Ghost and Rare Glenury Royal
The third in the Ghost and Rare Series by Johnnie Walker Blue Label is Glenury Royal from the ghost distillery that shut in 1985.
Taste notes offer a smooth feel of dark chocolate, vanilla, honey, dried fruits and creamy toffee and butterscotch and a finish of apple and apricots.
Johnnie Walker Blue Label Year of the Ox Limited Edition
The Year of the Ox symbolises stability and meant to bring wealth and abundance. The bottle is designed with a golden foiled ox mascot and gold ingot. A perfect whisky gift, it was launched to mark the beginning of 2021's Spring Festival.
standout taste notes range from honey, spicy, hazelnuts and vanilla beans.
 Johnnie Walker Blue Label Legendary Eight
As the name suggest, the blend is from eight distilleries across Scotland including ghost distilleries like Port Ellen, Cambus and Pittyvaich to create a balance of sugars, fruit and sweet wood with a gentle unfurling of peat.
On the nose, this tipple is a campfire breakfast platter of peaches, marmalade and smoke fire. On the palate, it offers toffee apple, fudge, peaches and a peppery spice leading to a fiery smoke, cocoa and chocolate.
If we've got you thirsty, some of these unique expressions are part of our upcoming tasting: The Ghost and Rare expressions. We hope to see you there.