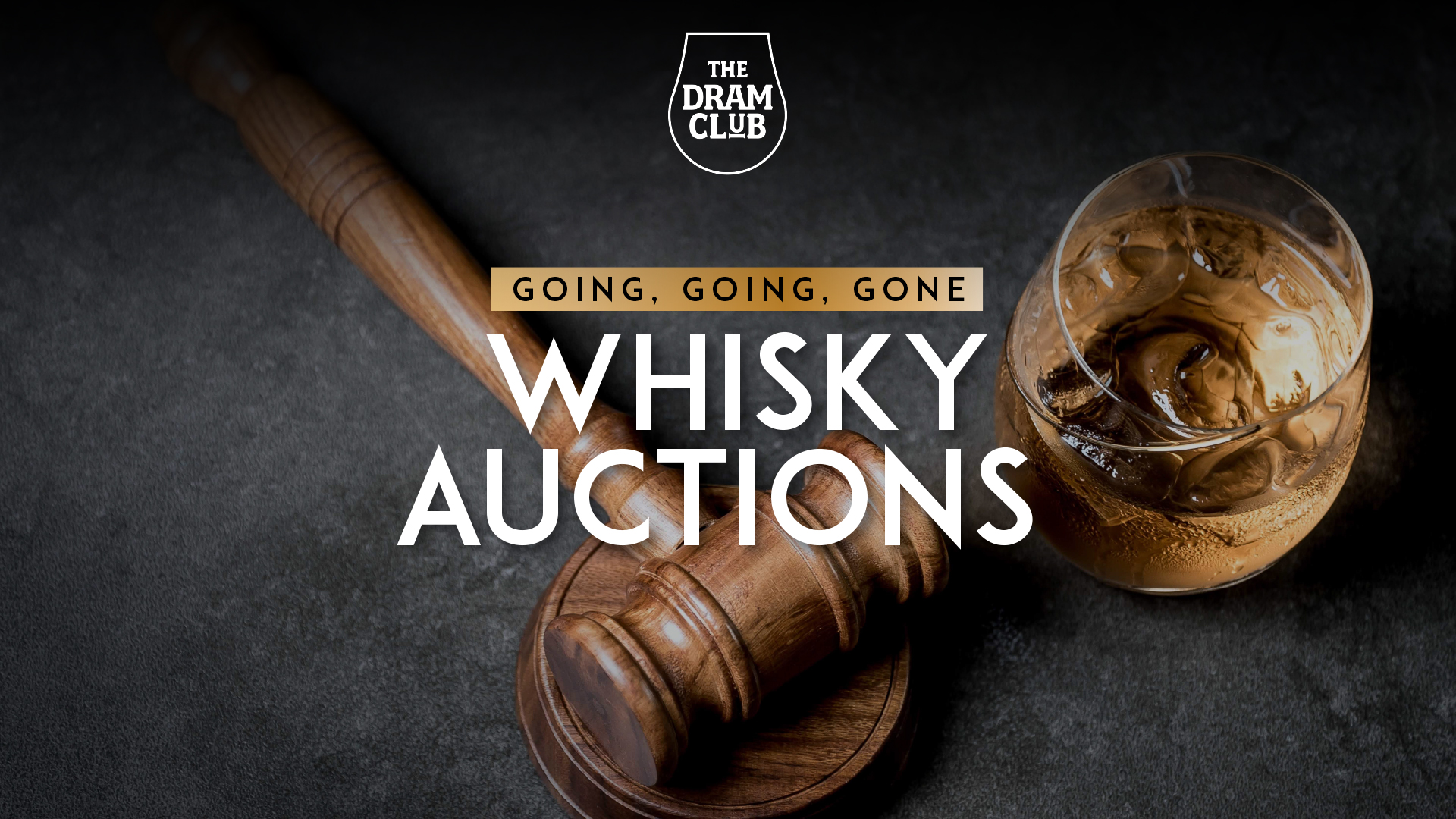 Going, going, gone: Whisky auctions
Wait, you said a whisky auction?
An auction makes one think of oil-paintings by a famous artists, precious jewels and yesteryears antiques going under the hammer. In the last decade, online auctioning of rare and old spirits has also come under the limelight.

The best way to set foot in the world of whisky auctions is to identify rare and exclusive whiskies you would like to add to your collection, find the price you are comfortable paying for it and most importantly, build the resistance to not drink it all up! Make sure you sign up on reliable auction sites (Scotch Whisky Auctions, Whisky Auctioneer, Whisky Auction, Just Whisky, Whisky Hammer) and study the rules and regulations.

Pro tips: Keep an eye out for expressions that are out of production and limited editions. Not all old whiskies are a good investment, and not all rare whiskies come at an exorbitant price.
Patience is power, and faith that the bottle you are eying will be up for sale soon.
Register with a site, pick an expression to bid or sell. If you win the bid, pay up. Read through the fine print of commission fees and delivery. These are usually add-on costs besides the price tag.
Meet the buyers
In this new-age world, a whisky auction attracts a varied audience. Seasoned connoisseurs, serious collectors and even 20-year-olds value its worth. HNIs and young entrepreneurs are adding a new flavour to auctions and it is an interesting market for anyone who has the knack of leading a good bottle to a great price.


Price sensitivity
While no distillery or company will tell you what goes behind the pricing these rare whisky expressions, many factors determine the final price. The first one is a lower yield from an older cask. Over time, as the cask matures, its   content drops. This makes it more expensive for the distillery to create a bottled expression.
Marketing is another key determining factor as distilleries need funds to make an impression on the global market and assign many batches for trials and promotional distribution.
Next comes packaging. We'll all agree that we do judge a bottle by its design. We want to put it up on our display bar and if we are not going to drink it, we would rather bask in the beauty of the bottle. 
When the bottles are limited edition, the cost to package each bottle skyrockets. The main and most uncertain factor is the secondary market forces which is driven by customer reaction, online resales, and the hype around the product.


Becoming a collector
Collecting rare and old spirits is overwhelming and exciting. We like to call it an action-packed period drama which is peppered with history of the distillery, story of its founders, lots of casks and maturation timelines and finally, the sequel that takes place on a consumer's palate.
The passion-driven seasoned collectors will tell you that the story or history behind the distillery as well as the bottle is what makes a consumer set his or her heart on a buy.
The seasoned whisky collector is like a traveller who sets out in search for that special distillery that will reveal its rare creation he wants to collect. So what, if it is an online search in the times of a pandemic. If you are couch travelling, we recommend that you join online forums, chat groups and communities to get a sense of whiskies that are bagging awards, have a loyal following and performing well at auctions.
Record breaking whiskies 
In the past two years, many rare and old whiskies have performed brilliantly at auctions. Take the example of The Macallan 60 year old Fine & Rare 1926 that sold for $1,537,443 at Sotheby's London in October 2019. It was one of the 40 bottles produced from Cask 263 and bottled in 1986. It earned its price for being distilled 90 years ago and aged for another 60 years.
Japanese whisky is again in the limelight after Yamazaki 55 year old sold for $645,125 Bonhams Hong Kong, August 2020. Its winning points included that it was one of only 100 bottles released this year. On the other hand, Bowmore 54 year old 1957 sold for $384,361 at Sotheby's London, October 2019 for being No 1 of the 12 bottles of Bowmore's oldest ever single malt Scotch whisky released in October 2012.
We'll leave you with some wise words: Where there is a nose, there is a rare find.

With our detailed newsletter, we've armed you with the road map to enter the world of rare and old whisky auctions. Are you already a seasoned auctioneer, or found this newsletter a useful starting point? Write to us at admin@thedramclub.in