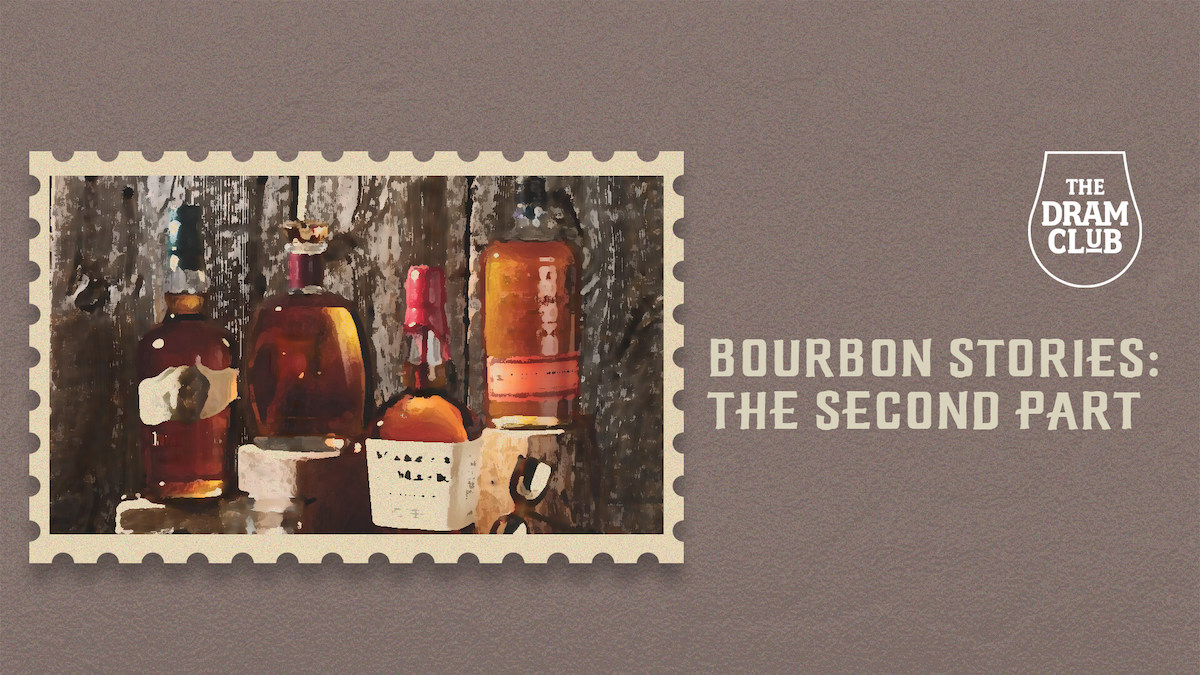 Bourbon Stories- The Second part
Last time round we shared with you that there are more barrels of bourbon ageing in Kentucky than the local population. Right this minute, there is nothing we would love more than to go on the Kentucky Bourbon Trail and make our way through those barrels!
Bet You Didn't Know – Fun Facts About Bourbon
We love a story with dubious origins... and one of our favourites is about how the legendary Frank Sinatra helped turn Jack Daniel's into one of the biggest drinks brands in the world. But Jack is a Tennessee whiskey and today is all about bourbon, so we are going to save that tale for another time and instead share a few fun facts about this caramel spirit.
Know that warm sensation in your chest just after your first swig of bourbon? This mellow feeling is called a "Kentucky Hug": just like a hug from a friend.
Wild Turkey has relied on the same strain of live yeast to ensure its consistent quality. Their emergency plan to safeguard the distinctive taste of their bourbon includes secret stashes of its proprietary yeast hidden all over the USA.
Depending on the conditions of the cellar 3-4% of bourbon naturally evaporates during each year of barrel aging (that's about one-third of the total product after seven to nine years). The disappeared spirit is called the "Angels' Share" for the divine drinkers in the heavens above.
During Prohibition in the US, alcohol was legal if prescribed by a doctor. One was allowed up to a pint of bourbon every 10 days. 
Hmmm... we are guessing there were a lot of "patients" around then!
Dodgy distillers used to add chewing tobacco juice to their bourbon to give it a more expensive look. Needless to say a lot of people got sick from it and that's how the term "Rot Gut Whiskey" came to be.

We love the sound of American President Truman's diet. Apparently after his daily pre-dawn walk around the White House, he tucked into a light breakfast and a shot of bourbon. A man after our own heart.
Virtual tastings ain't quite the same, you will agree, and so we present the closest next best – a little trip through the best bourbons available in India today.
Best Bourbons Available in India
Buffalo Trace- 

This is a top notch dram and one consistent bourbon. With notes of toffee, caramel, cinnamon, oak and a long spicy finish, bourbons don't get more flavourful than Buffalo Trace. It's so easy on the palate, we are certain you will enjoy it neat or with a cube of ice.
Maker's Mark-
 Even if you don't know the name you would have seen the distinctive Maker's Mark bottle – a square bottle with the red wax seal. A bourbon of exceptional quality, it is an easy drinking dram with strong sweet vanilla, caramel and some nutty notes.
Woodford Reserve Distiller's Select-
Amongst the most iconic of bourbons and thankfully amongst the few good bourbons that are available in India. It has a rich & creamy mouthfeel with notes of toffee, cinnamon, maple syrup and smoke.
A Cocktail for Your Home Bar: Campfire
Before our evenings turn as hot  as these sweltering summer days, give this

Sweet and smoky bourbon cocktail a whirl.
60 ml Woodford Reserve Distiller's Select
15 ml lime juice
15 ml maple syrup
Ginger beer to taste
Method:
Mix the whiskey, lime juice and maple syrup
in a cocktail shaker filled with ice
Shake for a quick half-minute and strain into a rocks glass filled with ice
Top up with a good ginger beer
Garnish with a lime wedge and swig!