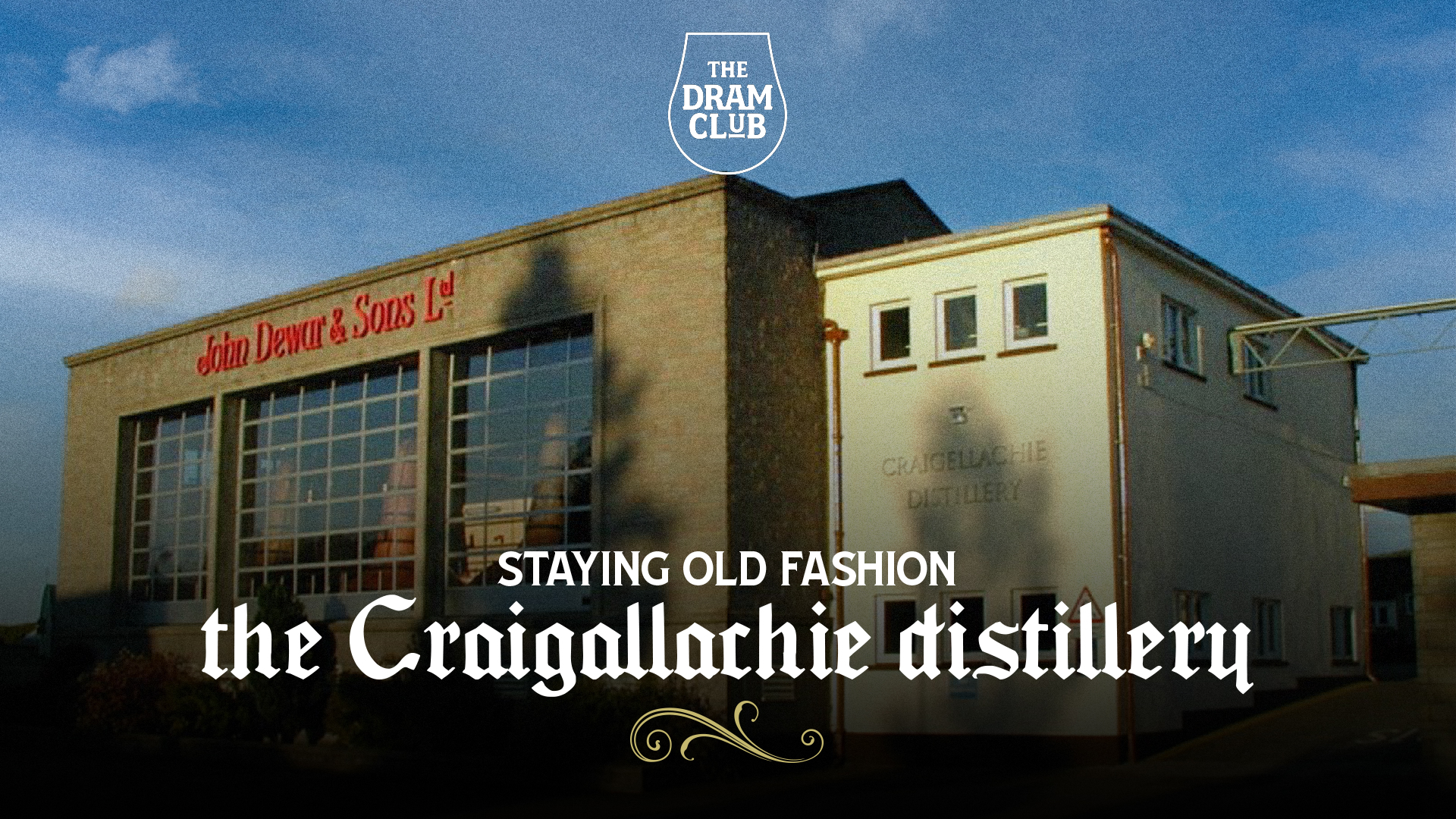 Staying Old Fashion – The Craigellachie Distillery
This week, let's stay with our tour around Speyside and meet the makers of Craigellachie. Yes, a tongue twister! We came across an easy trick on how to pronounce this little known whisky's name and here it is… 
Craig fell for Ella who gave her the key to his heart.
Craig- Ella- key
CraigEllakey
Craigellachie
Even until the early 19th century, the village of  Craigellachie, sitting above the two great rivers, Fiddich and Spey, in the heart of Speyside, was an area only known to the locals, a "wild folk" with odd customs and a bizarre language. So, if you haven't heard of the Craigellachie distillery then don't be too hard on yourself. The good news is that you have heard of it now and two of their expressions are only a phone call away in India.
Craigallachie – Since 1891
Craigallachie, built in 1891, is one of only two dozen malt whisky distilleries from over a century ago that have managed to survive until this day. The distillery was a joint project of Peter Mackie (who already owned Lagavulin and blended whisky White Horse) and Alexander Edward, a young 25 at the time and owner of Benrinnes. Between the two, they had quite the whisky offering for the market - smoky Lagavulin, robust Benrinnes and now a third style of whisky from Craigellachie. 
By 1898 the whisky boom was over and production at Craigellachie was not very high. But the dynamic duo were forward-looking businessman and the distillery survived. One such triumph was the building of the Craigellachie Hotel in 1896, which transformed an obscure village into a destination for the shooting and fishing set. 
In 1916 Edward left and Mackie took over Craigellachie on his. The historic distillery saw a few more changes in ownership until 1998 when Bacardi bought Craigellachie as part of a larger transaction that included Aberfeldy, Brackla, Aultmore and the John Dewar and Sons. They remain its owners even today.
Sulphur Isn't All Smelly!
Meaty, vegetal, struck matches and rubber is how sulphur announces its presence in a good whisky. The canny distiller welcomes a certain level of sulphur to add body and complexity to the liquid. So you see, this much misunderstood compound isn't all rotten eggs!
It is certainly one of the factors that gives Craigellachie its curious nose and meaty palate. The taste of this whisky was described as "old fashioned" even in 1891 and its makers have stayed steadfast to this tradition. A tradition that still includes cooling the whisky in "worm tubs".
Worm tubs are a condensing system (bulky and expensive to maintain) from a bygone era, that cool the vapour down and condense the spirit back into liquid form. 
Unlike modern condensers, long tubes of a worm tub don't provide as much copper contact, which would otherwise reduce the distillate's sulphur content. Craigellachie has stuck by this traditional method, and so it produces a far heavier spirit that imparts strong, sulphury flavours – a distinctive, muscular character to rival whiskies twice its age.
Distillery Facts
• The distillery was designed in 1890 by by the pre-eminent distillery architect of the 19th century, Charles Doig, who also invented the 'pagoda' style ventilators.
• To this day the water used to make this whisky is collected in a dam called the Blue Hill, fed by a spring on the nearby hill of Little Conval.
• The workforce were provided with terraced cottages and small gardens. Every year White Horse would award the tenant with the best-kept garden.
• It is the only distillery to use malted barley from a specific kiln in Glenesk, giving the whisky its heavier character.
• Peter Mackie's staff were rationed a nourishing invention of his called BBM (Blood, Bone and Meal) prepared every day under the company's boardroom floor. 
• At one time the distillery had a cat which liked to warm itself high up in the stillhouse. However, when it smelt the vapour coming off the spirit as it rose up the stills, it would run away. Seeing the cat move, the stillmen knew that it was time to turn the steam down.
• The malt whisky distilled at Craigellachie distillery is used mainly for the Dewar's blended whiskies.
• Craigellachie is one of the few distilleries in the area without a Vistor's Centre.
Drinking Craigellachie in India
For most of its life, the Craigellachie distillery has made malt whisky which is mainly used for the blended whiskies. This isn't unusual as 90% of all Scotch whisky sold globally is blended, and malt distilleries, by and large, exist to provide liquid for those blends.
It wasn't until 2004 that a 14 YO single malt was released by Craigellachie. And since then then they have released a 13 YO, a 17 YO, a 19 YO, a 23 YO and a 33 YO expression. Two of these are available in India for us to enjoy:
Craigellachie 13 YO: A damn good dram that offers great value for money. Thick & oily mouthfeel with notes of tropical fruits, poached apples, oak and whiff of smoke.
Craigellachie 17 YO: A rich and silky scotch with notes of vanilla, raisins, tropical fruits, pears, cinnamon and nutmeg with an oaky finish.